Details
When: March 21st - 21st, 2023 @ 5:30pm
Where: 280 W Main Street
Cost: $65
20230321 5:30pm
20230321
America/Chicago
Sushi Making Class- Chef Pam's Kitchen
https://www.downtownwaukesha.com/events/sushi-making-class-chef-pams-kitchen/
280 W Main Street
3/21/23 Sushi Making Class (chefpamskitchen.com)
We are excited to welcome Quyen who has been in the Sushi restaurant industry for over 20 years. She is the former owner of Yokoso, Screaming Tuna, & Slice & Dice. This class will be a combination of her Sushi 101 and Sake 101 courses. Similar to Chef Pam's classes, it will be a hands-on sushi making delight. Each participant will learn how to make some basic and popular rolls – California, shrimp tempura and a crispy crab roll. You will learn about the rice to water ratio, rice to vinegar ratio, the cooking of the rice, the kind of rice along with tips and tricks on how to make delicious sushi. As a bonus, will also learn about Sake. Hot versus chill Sake, how it's made and how to determine the quality of the different kinds of sakes out there. This class will also teach you Sake etiquettes as well as how to enjoy Sake.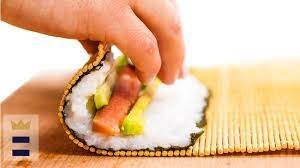 A few upcoming events...
RENT- Waukesha Civic Theatre
264 W Main Street
Adult: $30
Senior (60+) / Military: $27
Subscriber / Group (10+): $24
Under 18: $21
Educational Group (10+): $15
RENT – Waukesha Civic Theatre Set in the East Village of New York City, Rent is about falling...
Cribbage Tournament- House of Guinness
354 W Main Street
$20 entry fee
House of Guinness | Waukesha WI | Facebook
Poker Night, Week 6- Nice Ash Cigar Bar
Calendar – Nice Ash Cigar Bar (theniceash.com)