Details
When: June 3rd - 3rd, 2023 @ 8am-12pm
Where: Waukesha State Bank employee parking lot
20230603 8:00am
20230603 12:00pm
America/Chicago
Waukesha Farmers' Market
https://www.downtownwaukesha.com/events/waukesha-farmers-market-4/
Waukesha State Bank employee parking lot
Waukesha Farmers Market – Saturdays May 4 – October 26 (waukeshadba.com)
For over 20 years the Waukesha Farmers' Market has been a thriving asset to our community and is one of the largest Farmers' Markets in the state. It features Wisconsin grown products and businesses and has become a Saturday morning ritual for thousands of people every May-October.
As some of you already know, the 2023 Farmers' Market will be under new management this year. The WDBA is committed to running the Farmers' Market and will do everything within our power to have another great year. We know we have an amazing market and that is primarily due to all of our great vendors!
As usual, the market will begin on May 6, 2023 and will continue through October 28, 2023, from 8:00 a.m. to Noon, along the Fox River, in the Waukesha State Bank employee parking lot — Thank you Waukesha State Bank for your partnership!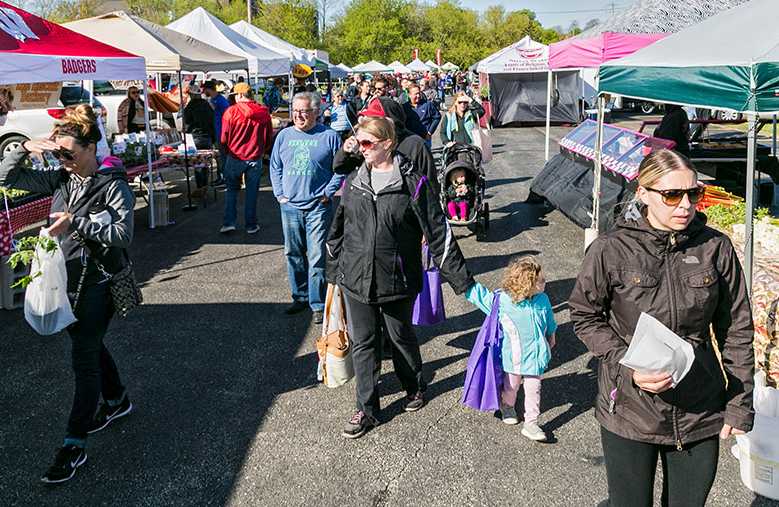 A few upcoming events...
Walk of Lights
This year, the City of Waukesha is spreading holiday cheer with lights! Come down to the Riverwalk throughout...
A Christmas Story, The Musical- Waukesha Civic Theatre
264 W Main Street
Adult: $30
Senior (60+) / Military: $27
Subscriber / Group (10+): $24
Under 18: $21
Educational Group (10+): $15
A Christmas Story the Musical – Waukesha Civic Theatre This musical, which received rave reviews on its Broadway...
Live Reindeer
Live Reindeer – Waukeshadba Have your Holiday photo taken with the Live Reindeer in the People's Park parking...