A Summer-Long Lunch Concert Series
Take in some musical selections every Wednesday during lunch right on the riverwalk! Bring your own lunch or grab a meal at one of the many local downtown restaurants. There's no better way to spend the afternoon!
Where:
Barstow Plaza near the State Building in Downtown Waukesha
141 Northwest Barstow
When:
Wednesdays 11:30a-1p from July 11 – September 26
The Lineup:
7/11 – Who: Phonez
Genre: Contemporary Classical, Pop, Jazz Sax Quartet
What you will hear: Stemming from UWM, these students and alum have created an ensemble that can tackle any genre, including jazz, pop, and contemporary classical with their sax quartet Phonez!
7/18 – Who: The Oxleys
Genre: Indie-Folk
What you will hear: With style ranging from folk, Americana, blues, and warm coffee-house tunes, a cathartic yet soft wall of sound emanates from a young trio of musicians.
7/25 – Who: Polished Chops
Genre: Jazz Standards
What you will hear: Hear the masters of the past through the musicians of today with the Milwaukee-based Polished Chops playing the music of Miles Davis, Charlie Porter, Dizzy Gillespie, and more!
8/1 – Who: Scott Anderson
Genre: Classical Guitar
What you will hear: Milwaukee native, multi-instrumentalist Scott Anderson performs on classical guitar. Music by Montes, Kindgren, Carcassi, and many others.
8/8 – Who: Dr. Benjamin Whitcomb, Cello
Genre: Classical
What you will hear: Ah, the cello – a beautiful instrument with a huge repertoire. Dr. Whitcomb will perform a wide variety of works and styles for unaccompanied cello.
8/15 – Who: Absinthe Minded Trio
Genre: Chicago Jazz
What you will hear: Straight ahead jazz at its finest! This hot trio, featuring 3 of Milwaukee's best musicians, will have you tappng your feet to the swingin' sounds of classic jazz standards.
8/22 – Who: Amy and the Supertones
Genre: Classic Rock
What you will hear: Experience classic rock outside the box. Get on up with the Supertones horn section, a funky treat for the mind and body.
8/29 – Who: Kristin Sponcia Duo
Genre: American Jazz
What you will hear: Songs from the Great American Songbook will be explored by Kristin Sponcia on vocals and piano, assisted by Andrew Lautenbach on tenor saxophone. Get your fix of swing, bossa nova, and sentimental ballads from the 1920s-1960!
9/5 – Who: Uncle Ira Unplugged
Genre: Outlaw Country
What you will hear: Bringing Nashville to life, this solo guitar artist is guaranteed to get y'all singing along or tapping your foot as you enjoy the sounds of outlaw and classic country music.
9/12 – Who: Amy and the Supertones (back by popular demand)
Genre: Classic Rock
What you will hear: Experience classic rock outside the box. Get on up with the Supertones horn section, a funky treat for the mind and body.
9/19 – Who: Winterivy
Genre: Jazz – Acoustic Lounge
What you will hear: This acoustic duo covers a dynamic range of popular music from early jazz records to present radio hits, performing these covers with an acoustic jazzy twist. Prepare to sway to songs from artists like Amy Winehouse, Michael Jackson, Adele, and many more.
9/26 – Who: Myrddin
Genre: Various
What you will hear: Get ready for this flute and guitar duo who will engage you with Brazilian Jazz, Sambas, Choros, Tangos, Renaissance, and Baroque era pieces.
July Menu
July 11th – Hardwood Café' Food Truck
July 18th – Mami Feliz
July 25th – TruckMeister Gourmet Burgers Food Truck
AUGUST MENU
August 1st – JJ's Wood Grill
August 8th – Mami Feliz
August 15th – Matty's
August 22nd – Go Sushi 
August 29th – Meat on the Street
SEPTEMBER MENU
September 5th – JJ's Wood Grill 
September 12th – Meat On the Street 
September 19th – Gouda Girls
September 26th – Mami Feliz
Please note: City Ordinance 11.22 (i.) & (j.) prohibit dogs in the park.
About our Sponsors
Mandel Group is an integrated real estate services firm with operations in development, construction, and property management.
We are not just an organization. We are a team of people dedicated to the comfort of our residents and the betterment of our neighborhoods and communities.
We strive to provide unyielding customer service, enhance our development expertise, and contribute to the betterment of the community while demonstrating the highest degree of integrity and respect for those with whom we do business.
Every community we develop is grounded in local culture. We believe in providing impactful service and responsible management while offering the best in contemporary amenities to make residents feel at home.
River's Edge Apartments offer captivating views of the beautiful Fox River and extensive landscaped courtyards. For those who want to leave behind the stress of big-city life, River's Edge has created a lush oasis of peace and solitude. Experience beautiful scenery and entertainment along the Riverwalk, including bike trails, pedestrian bridges, boat landings, plazas, fountains, and playgrounds.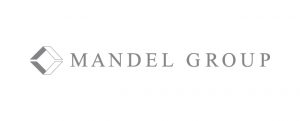 A few upcoming events...
Whiskey School at House of Guinness
Learn more about the Whiskies you know and love or discover something new! Reps will be on hand...
Caroling for a Cause
Enjoy authentic Christmas caroling throughout the downtown Waukesha area during this winter holiday season and help raise money...
Horse Drawn Carriage Rides
Martha Merrell's Books

$5/adult
$20 for a group of 5
Kids under 2 ride free
Enjoy an elegant horse-drawn carriage ride through the streets of Downtown Waukesha. Tickets can be purchased at Martha...