City sidewalks, busy sidewalks, dressed in holiday style. In the air there's a feeling of the holidays!
There are so many ways to celebrate the holidays in Downtown Waukesha! Whether you're looking to take a cozy carriage ride through Downtown, meet Santa and his reindeer, shop locally for presents or raise your festive spirit with holiday lights, Waukesha has what you're seeking.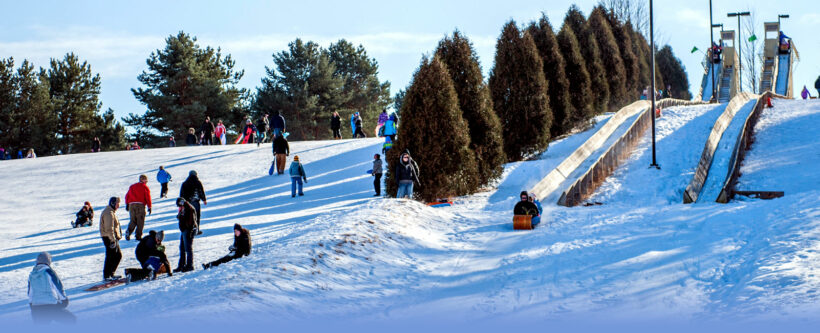 January
JanBoree | January 13-22, 2023
Come for the fireworks, laser light show, beer gardens, ice sculpting, snow sculpting, toboggan slide, ice skating, Glow Walk, Penguin Egg Hunt, and so much more. There's something for everyone to enjoy!
View the complete list of events at http://www.janboree.org/
Waukesha Walk of Lights | Now – January 22, 2023
This year the City of Waukesha is spreading holiday cheer with lights! Come down to the Riverwalk throughout the holiday season and see the Bus Depot, Gazebo, Love Bridge, Bryant Bridge and Friedman Alley lit up with holiday cheer!
Additional Details:
https://www.waukesha-wi.gov/residents/walk-of-lights.php
A few upcoming events...
Chris Krow, Live Music- Mainstream Bar & Grill
Live Music | mainstream-2 (mainstreambarandgrill.com)
Waukesha Winter Farmers' Market- Martha Merrell's
Waukesha Winter Farmer's Market | Waukesha WI | Facebook Waukesha Winter Farmers' Market inside Martha Merrell's Books &...
The Marketplace- Chef Pam's Kitchen
Marketplace (chefpamskitchen.com) Chef Pam has 4 commercial kitchens in her venue that are utilized by over 25 artisans....