Owner: Dan & Laura Strackbein / Location: 143 W Broadway [View Map] / Website: www.rochesterdeli.com
---
Dan Strackbein, who owns the Rochester Deli with his wife Laura, has always been in the food business. His story begins at the Milwaukee Athletic Club, where he was the Executive Chef and later, the Food and Beverage Director.
The MAC regularly sent him to Hyde Park, NY for courses at the Culinary Institute of America. Dan would leave the courses behind, hop a train to Manhattan, and walk through the delis in Little Italy.
He vowed that: "when I open a restaurant, it's going to be a deli." It didn't take long for Dan and Laura to want to own their own shop!
Opening the Rochester Deli
Dan and Laura  started looking for a building that had a New York-style exterior. "That's how we ended up here in Waukesha," he said. "No one else here was doing corned beef or pastrami either."
14 years later, Rochester Deli is proud to have the world's best Reuben!
"What we do is unique," Dan said. "We can get people in and out of here for lunch really fast. We also focus on corporate catering, and we do a lot of catering to local businesses, like sandwich platters and box lunches."
Leading a New Downtown
When Rochester Deli opened in 2004, Downtown Waukesha had a "couple" sub sandwich shops and cafés. Now, according to Dan, the scene is starting to evolve into a destination for food. "We've got 12 really good restaurants within a mile of the deli," he said.
Business is stronger than ever for the deli, thanks to the people in Downtown Waukesha. "I've got really, really great customers," Dan said. "I've got customers I still see from when the deli first opened!"
Rochester Deli has always been an easy-going place for a sandwich, where the person behind the counter knows your name. Stop in for a Reuben and see!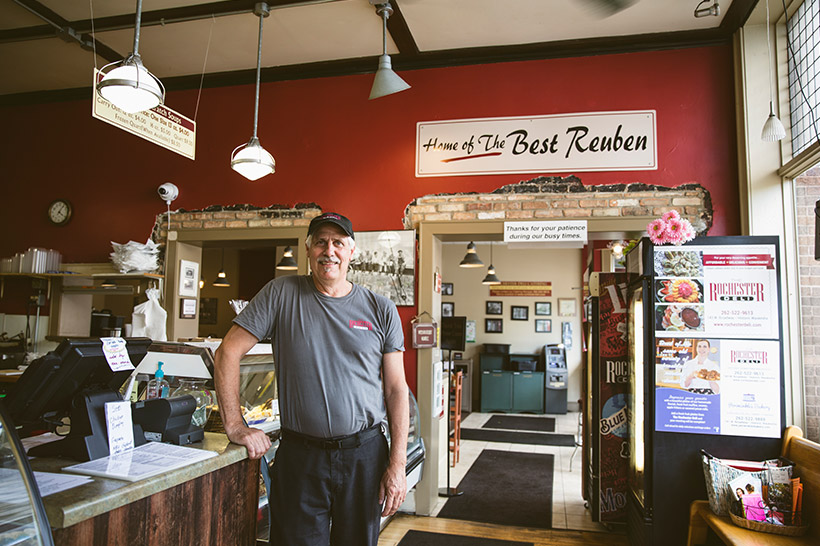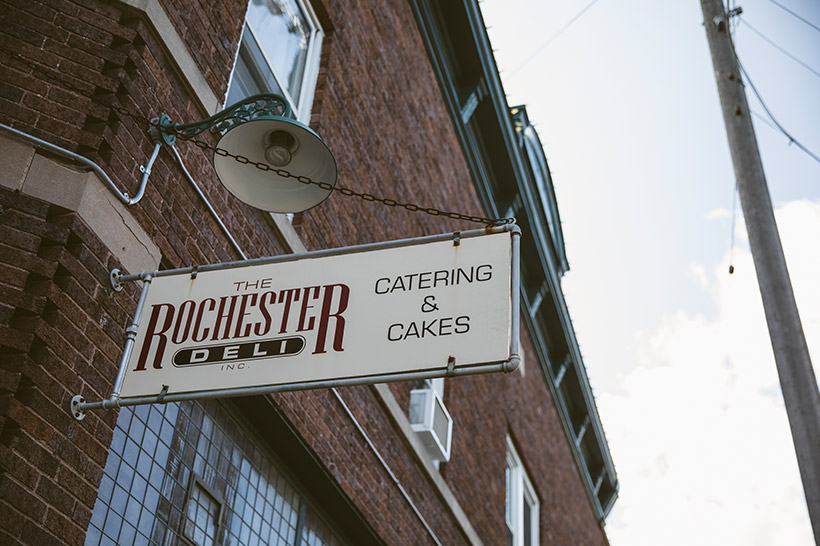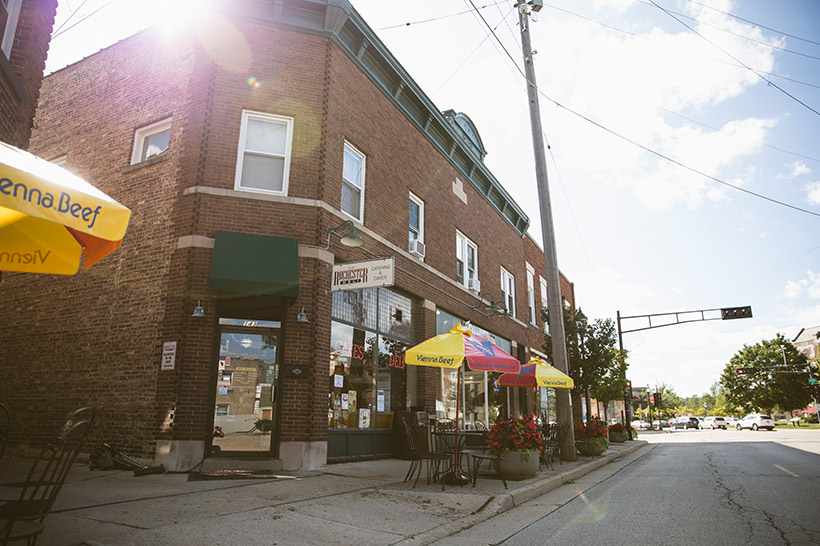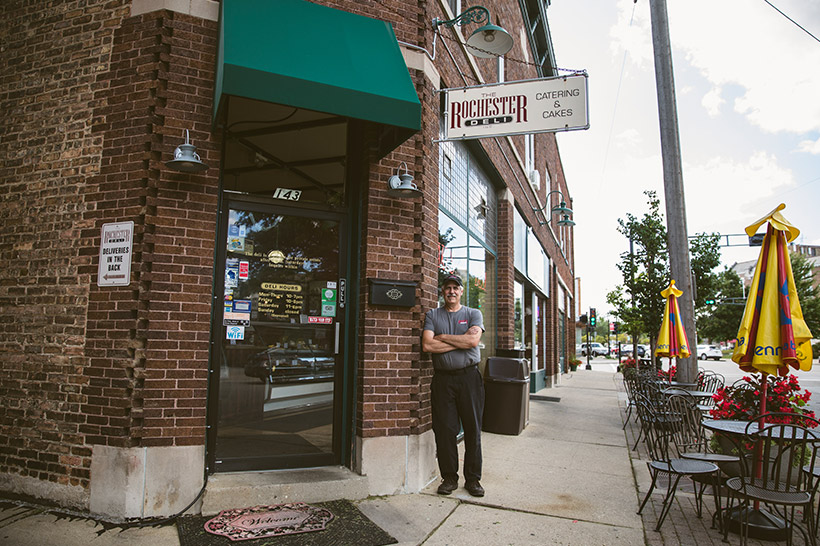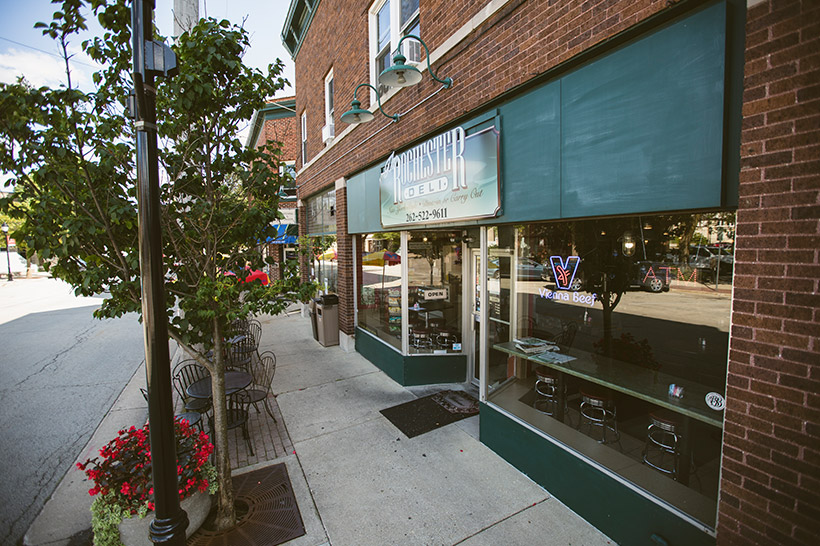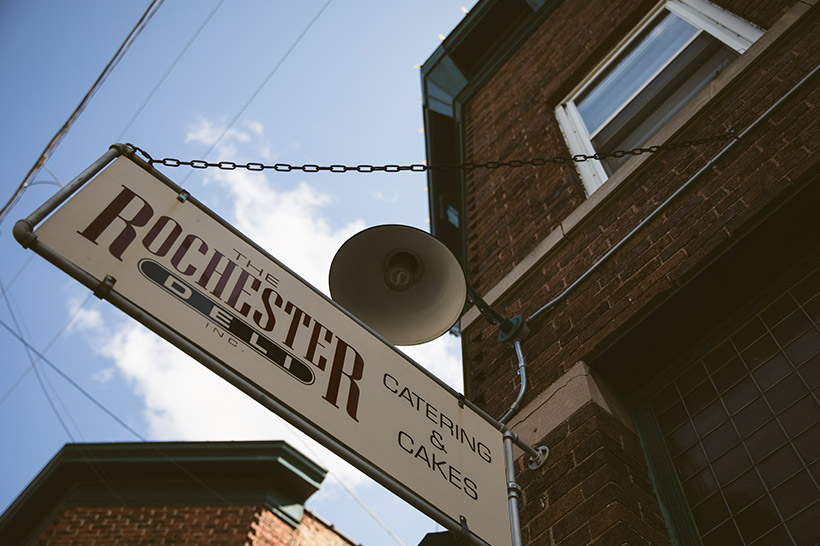 Back to Featured Businesses
A few upcoming events...
Sheepshead Night at the Nice Ash
Join us every Thursday night at Nice Ash Cigar Bar for some Sheepshead and live music! More...
Live Irish Session hosted by Hearthfire
Five Points Pub at the Clarke Hotel

Join us ever Sunday from 4:00pm-7:00pm for Live Irish Session with Hearthfire! More Info
Session and Culture Club at House of Guinness
Grab an instrument, bring your dancing shoes, or just come to listen! The Session and Culture Club every...