Downtown Waukesha is home to some of Wisconsin's most stunning architecture. But we have trees and green space, too! Our many parks offer walking trails, playtime, and live entertainment.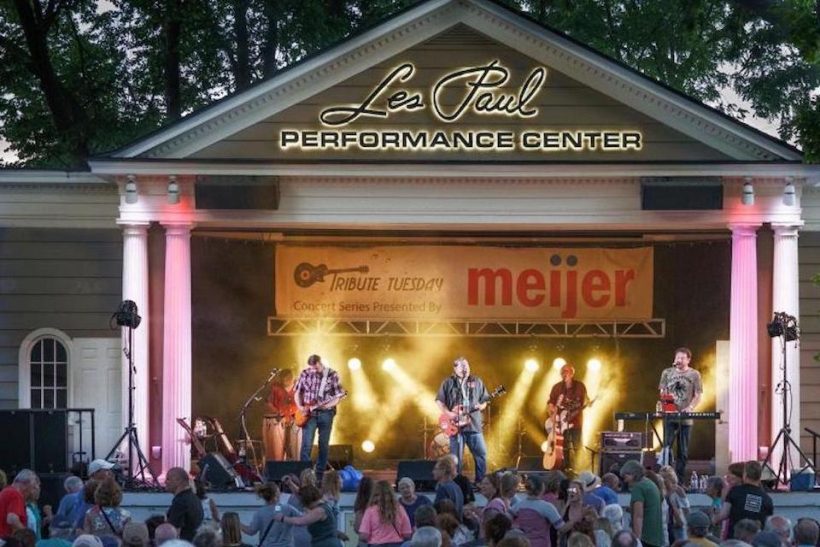 Cutler Park | 321 Wisconsin Ave
Cutler Park claims its fame as the oldest park in the City of Waukesha park system. Established in 1902, this gorgeous outdoor space is home to several historic statues, Native American effigy mounds, and more. Visiting Cutler Park is a great way to get some exercise on the playground or the popular walking track, and if you're craving entertainment, you've come to the right place! Cutler Park is your destination for summertime concerts, including >Civic Band Concerts, Tribute Tuesday Concerts at the Les Paul Performance Center, and a family-friendly favorite, Monday Night at the Movies.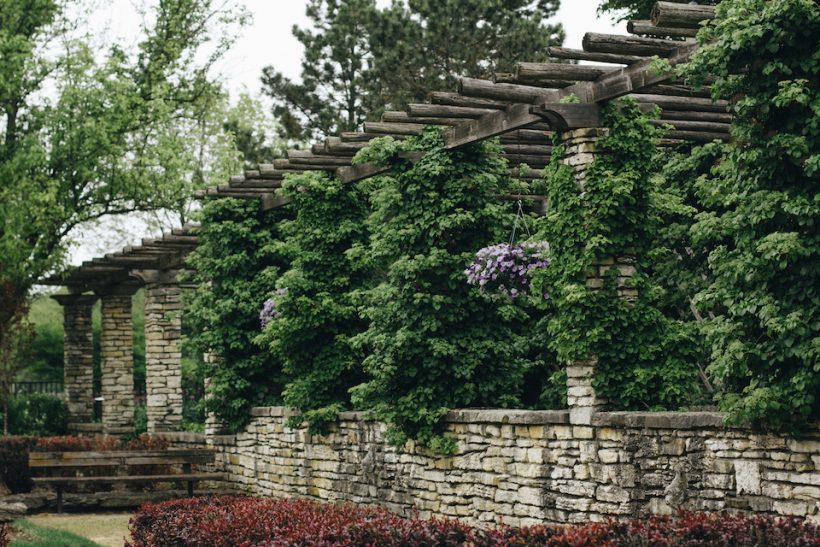 Frame Park | 1150 Frame Park Dr
Frame Park runs along the Fox River between Barstow Street and Moreland Boulevard. Inside, you'll find the Scheutze Recreation Center and Rotary Building which house recreational programs and community rentals, as well as two fenced-in baseball diamonds, three sand volleyball courts, two park playgrounds, and a picnic shelter. Bike and walking paths make for a great way to get some fresh air, and be sure to come for its many events, including Waukesha Oktoberfest! Finally, the Frame Park Formal Gardens are not to miss! This "urban gem" invites you to stop and smell the roses, and even toss in a fishing line off one of the floating piers.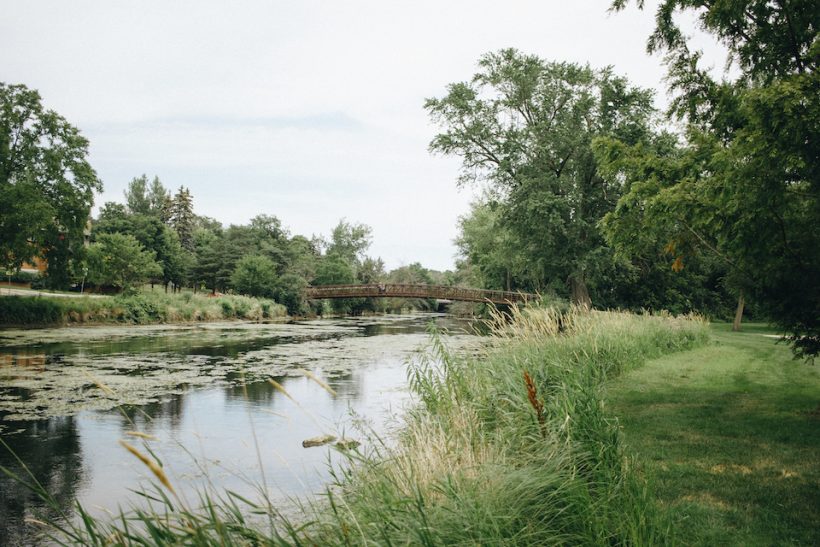 Bethesda Spring Park | 560 Dunbar Ave
Bethesda Spring Park is home to the Fox River Recreational Trail, which boasts a stunning pedestrian bridge over the Fox River and links to Grede Park. Located in a historic and charming neighborhood, this outdoor space is also the home of the historic Dunbar Oak. Facilities include picnic shelters, playground equipment, a tennis court, and walking trails.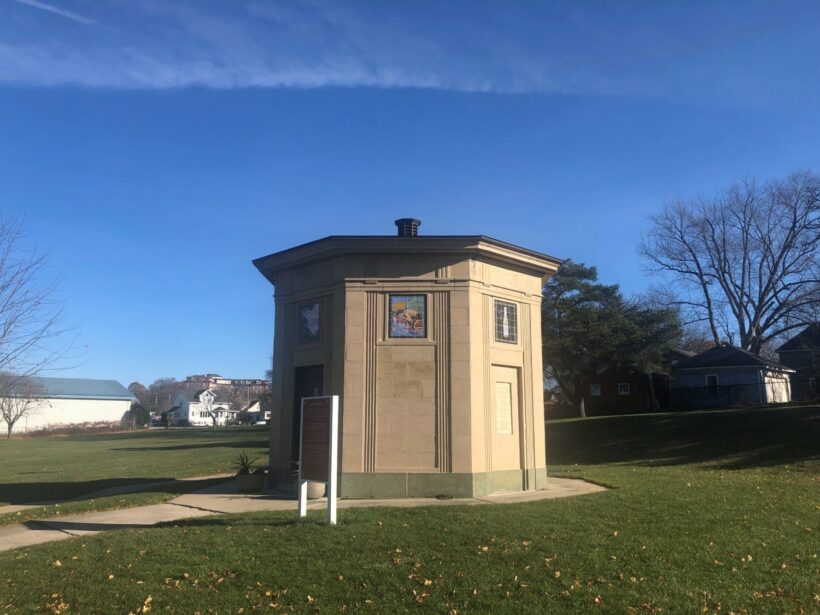 Waukesha Springs Park | 700 N Hartwell Ave
Waukesha Springs Park is a long established neighborhood park that holds the landmark Silurian Mineral Springhouse. A quick tour of this historic building will give you an idea of the classic architectural grandeur on which Downtown Waukesha was built. Additional park facilities include a shelter, playground equipment, baseball/softball diamond, and a walking track with an open play field.
Horeb Springs Park | 330 Springs St
Horeb Springs Park is a destination for swimmers and summer fun enthusiasts. Its outdoor aquatic center boasts a zero-depth entry pool fitted with two flume slides, sprinklers, and a high diving board. Guests will appreciate the clean dressing rooms and concessions area. Other amenities include a large park shelter, playground equipment, an open playing field, and a skate park.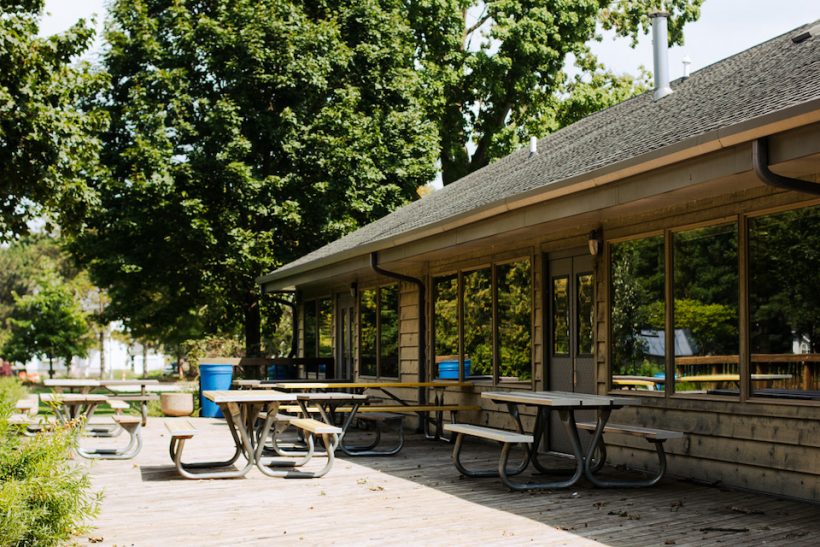 Fox River Sanctuary | 810 W College Ave
The Fox River Sanctuary is a community park and natural resource area abundant with environmental wonders including the 52-mile Glacial Drumlin State Trail. This large, open space contains mature trees, open meadows, prairie grasses, ponds, boardwalk, observation platform, arboretum, and designated lowland areas. The E.B. Shurts Environmental Education Center features classroom and storage areas, a meeting room, kitchen, outdoor deck area, butterfly garden, as well as animal and plant life exhibits.
Dopp Park | 429 S Washington Ave
Dopp Park is an early 7-acre park serving the west central part of the city. With a baseball/softball diamond, basketball court, playground equipment, picnic area, and more, it's a welcoming place to kick back and have some outdoor fun.
Grede Park | Riverwalk Dr
Grede Park is a small urban green space and "mini park" located along the west bank of the Fox River. Named for Grede Foundry, this almost 3-acre park contains an existing service drive, Fox River recreational trail and a canoe landing. A pedestrian bridge crosses the Fox River and links with Bethesda Spring Park.
---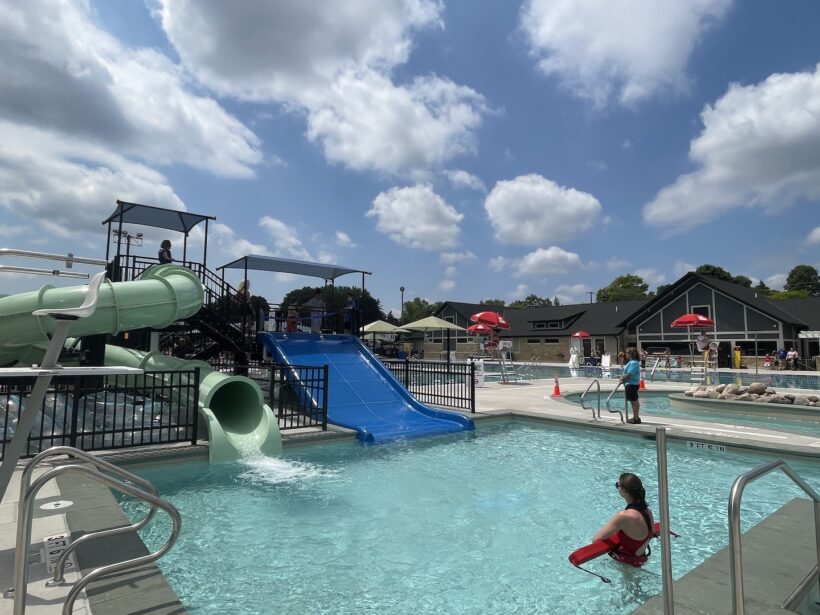 Buchner Park | 231 Oakland Ave
Buchner Park is where the fun is at! The Buchner neighborhood and community park is home to a brand new community aquatic center which opened in 2021 and features something for everyone. There is a zero-depth children's pool with a small slide and spray features, a larger pool with lap swimming, volleyball, basketball, fitness bikes, aqua jog, and a special area with slides plus a lazy river channel. The new pool building has a wide variety of concession items and areas that can be rented out for special events. In addition to the pool, Buchner Park also has a baseball diamond, sand volleyball courts, newly reconstructed tennis courts, playground equipment, and picnic shelters.
Veterans Park | 710 N West Ave
Veterans Park is a mini park dedicated to those who have served in the U.S. Armed Forces. This 0.45-acre urban area encompasses a sundial sculpture, information kiosk, and is located in close proximity to the Fox River Trail.
A few upcoming events...
Springtime in France, French Wine Tasting- Crush Wine Bar
378 W Main Street
$20 to taste
Free for Club Members
Springtime in France- French Wine Tasting & wine club-Waukesha | crush wine bar (crushwaukesha.com) Ah, springtime in France!...
Friday Night Live
Friday Night Live in Downtown Waukesha (waukeshadba.com) The Friday Night Live outdoor music event takes place every summer...
Waukesha Farmers' Market
Waukesha State Bank employee parking lot
Waukesha Farmers Market – Saturdays May 4 – October 26 (waukeshadba.com) For over 20 years the Waukesha Farmers'...