Get Some Ink, Stay for a Drink
One of the most pleasantly unexpected things about Downtown Waukesha is just how pleasantly unexpected it is.
Our trendy district is home to an eclectic mix of attractions, from shops to art galleries, cafes, restaurants, and other unique boutiques. It shouldn't surprise anyone, then, to learn that it's also a destination where you can get the best brews and tattoos in the metro area.
---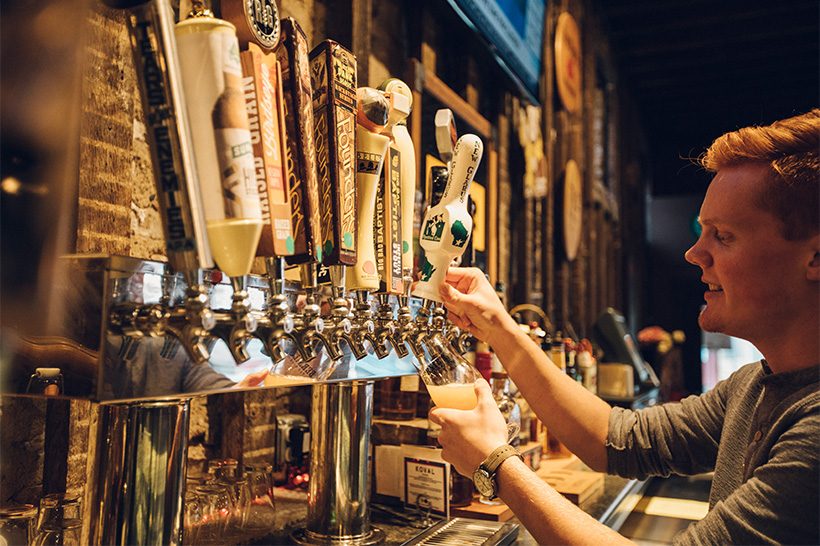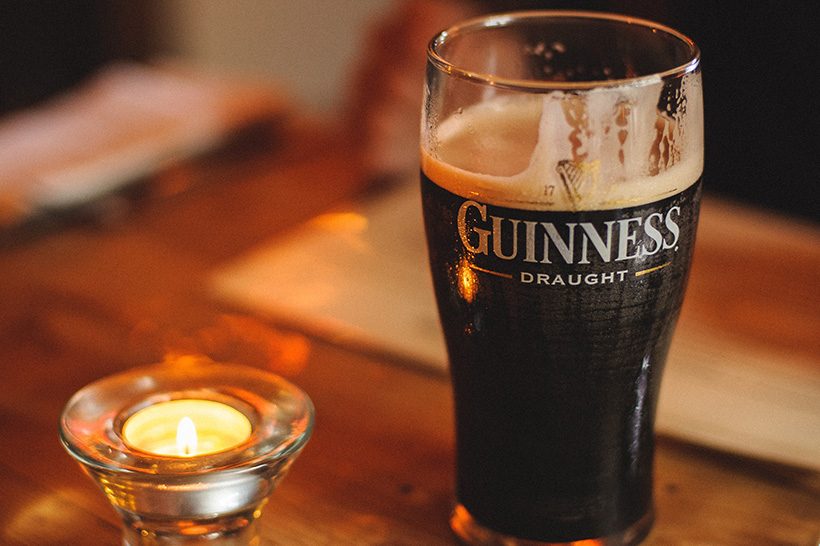 For beer aficionados wanting an imported craft beer or cider, the House of Guinness has that and more, including about twenty different Irish whiskeys and live Celtic rock on weekends. Guitar For Life Café will rock your world with its menu of hot dogs, sammies, and quick bites—including Milwaukee-famous Purple Door ice cream. And if you're in the mood for a brew, they've got Steeltank and Raised Grain beers on tap.
House of Guinness Guitar For Life Café
---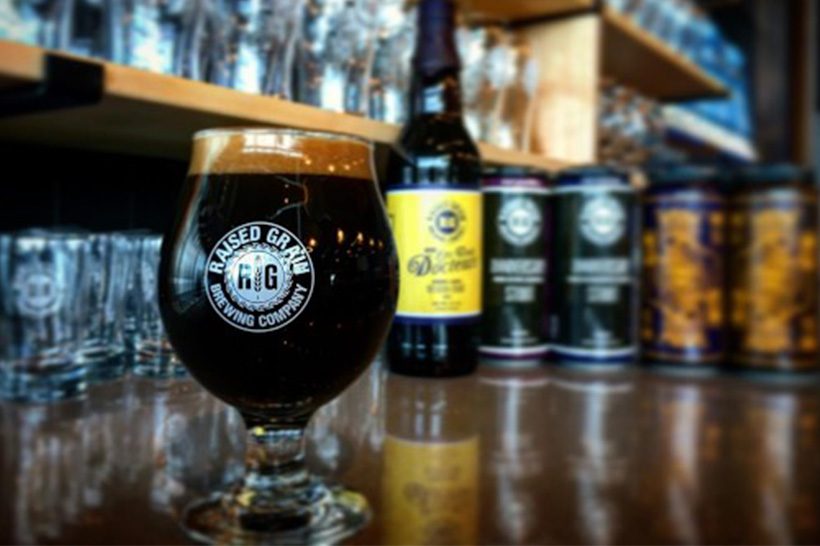 For locals and visitors wanting to taste an award-winning brew, Raised Grain Brewing Co. can oblige. Located just two miles east of Downtown Waukesha and with nineteen craft creations, they offer ten American-inspired beers, six Belgian, and three German––all of which push the envelope with a bold flavor profile. Brewcade Pub isn't your ordinary pub. Can you remember as a kid going to the local arcade to play Pacman and Pinball? Now you can do it all over again, but with beer and food! Brewcade offers modern and retro arcade games that will bring out you inner child, but with alcohol infused slushies. Take a trip down memory lane and stop in!
Raised Grain Brewing Co. Brewcade Pub
---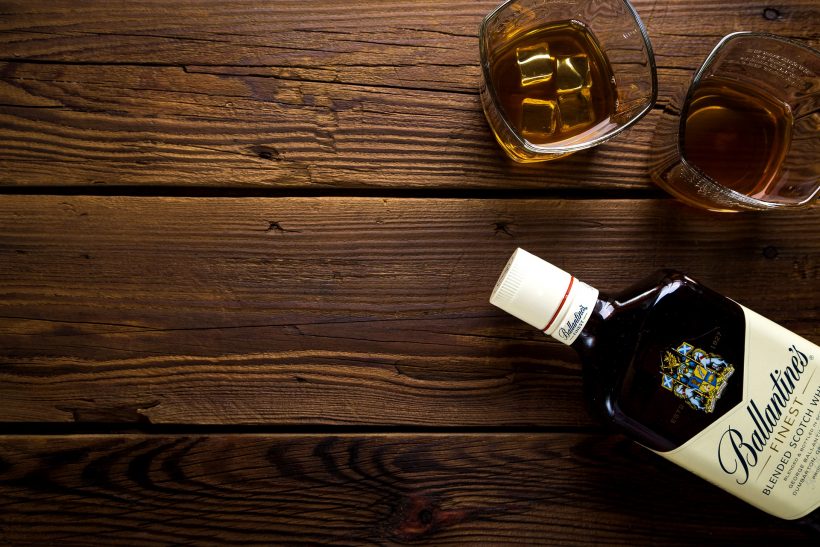 If you're more looking to grab something for home, Discount Liquor has a wide selection of beer, wine and liquor.
---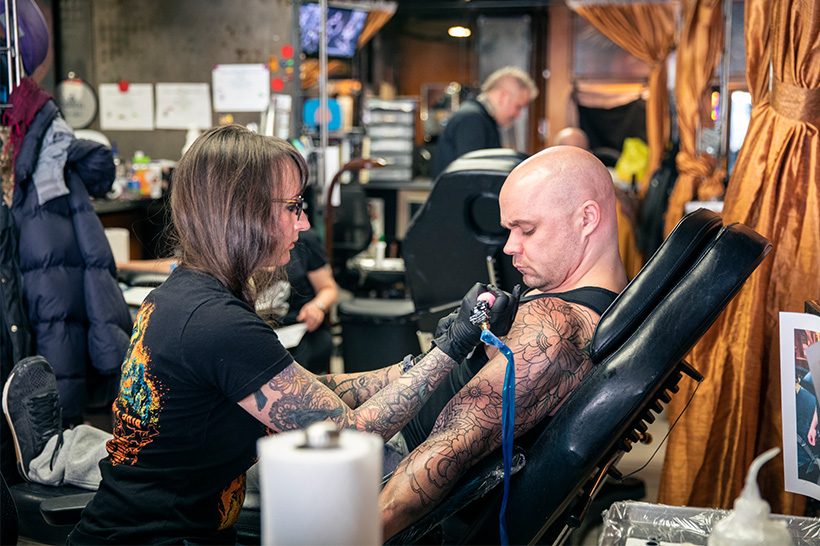 Tattoos
If it's new ink you've got on your mind, check out one of downtown Waukesha's award-winning tattoo parlors. Waukesha Tattoo Company offers an upscale steampunk atmosphere and top-quality artwork, as well as body piercing and laser tattoo removal. For some vintage vibes, pop culture, and serious ink, Skully's Jedi Tattoo is the place for you.
---
Downtown Waukesha is proud to support the arts of brewing and tattooing. What better way to spend a day than getting inked and stopping in for a drink?
A few upcoming events...
12 Angry Men- Waukesha Civic Theatre
264 W Main Street
Adult: $30
Senior/Military: $27
Subscriber/Groups: $24
Under 18: $21
12 Angry Men – Waukesha Civic Theatre A 19-year-old man has just stood trial for the fatal stabbing...
Waukesha Farmers' Market
Waukesha State Bank employee parking lot
Waukesha Farmers Market – Saturdays May 4 – October 26 (waukeshadba.com) For over 20 years the Waukesha Farmers'...
Tailspin, Live Music- Nice Ash Cigar Bar
Calendar – Nice Ash Cigar Bar (theniceash.com) Kenosha Wisconsin's Premier adult contemporary music ensemble The Tailspin Band is...