Details
When: September 21st - 21st, 2023 @ 7pm-9pm
Where: 840 N Grand Avenue
Cost: $35
20230921 7:00pm
20230921 9:00pm
America/Chicago
DIY Front Porch Welcome Sign- Fisk Avenue
https://www.downtownwaukesha.com/events/diy-front-porch-welcome-sign-fisk-avenue/
840 N Grand Avenue
Make your own front porch WELCOME sign at Fisk Avenue!
We provides all the materials and instruction. Participants will leave the workshop with a completed front porch welcome sign. Pick your background color and letter color from our variety of paints and stains to suit any home! All experience levels welcome.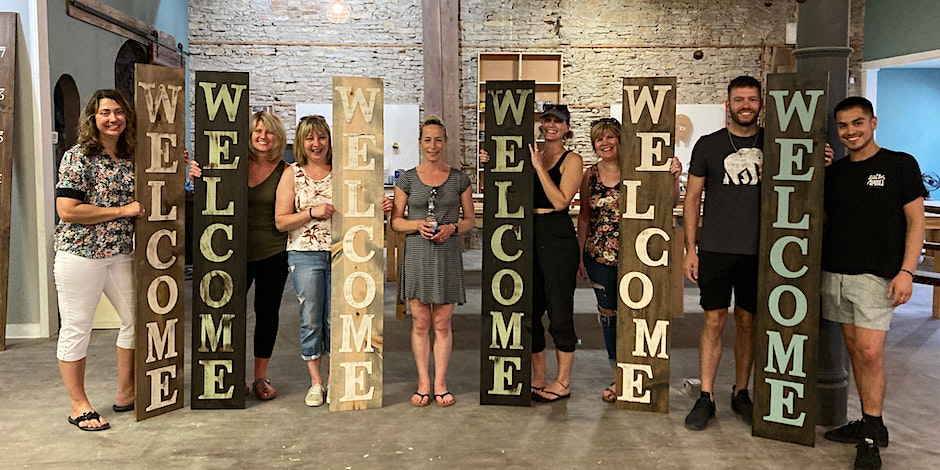 A few upcoming events...
12 Angry Men- Waukesha Civic Theatre
264 W Main Street
Adult: $30
Senior/Military: $27
Subscriber/Groups: $24
Under 18: $21
12 Angry Men – Waukesha Civic Theatre A 19-year-old man has just stood trial for the fatal stabbing...
Waukesha Farmers' Market
Waukesha State Bank employee parking lot
Waukesha Farmers Market – Saturdays May 4 – October 26 (waukeshadba.com) For over 20 years the Waukesha Farmers'...
Tailspin, Live Music- Nice Ash Cigar Bar
Calendar – Nice Ash Cigar Bar (theniceash.com) Kenosha Wisconsin's Premier adult contemporary music ensemble The Tailspin Band is...