Details
When: May 26th - 26th, 2023 @ 7pm-10pm
Where: 840 N Grand Avenue
Cost: $50-$100
20230526 7:00pm
20230526 10:00pm
America/Chicago
DIY Wooden Clock- Fisk Avenue
https://www.downtownwaukesha.com/events/diy-wooden-clock-fisk-avenue/
840 N Grand Avenue
DIY Wooden Clock Tickets, Fri, May 26, 2023 at 7:00 PM | Eventbrite
Design and build your own statement clock at Fisk Avenue! We offer several different size options, and you get to select your hand style and number style at the workshop. Our clocks are made from reclaimed wood, so each piece is unique to you!
We have a 12", 18", and 24" clock size available.
Tickets are available up to 48 hours prior to workshop. No refunds available on tickets. Tickets are per project, not per person.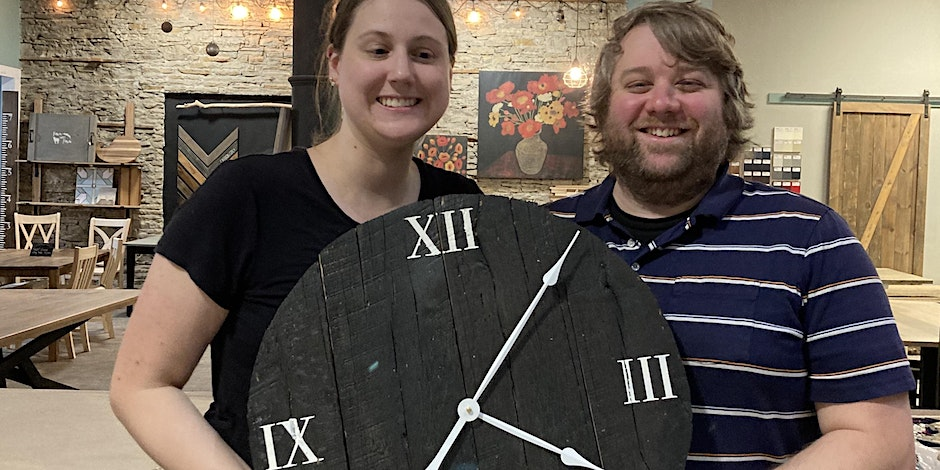 A few upcoming events...
Springtime in France, French Wine Tasting- Crush Wine Bar
378 W Main Street
$20 to taste
Free for Club Members
Springtime in France- French Wine Tasting & wine club-Waukesha | crush wine bar (crushwaukesha.com) Ah, springtime in France!...
Friday Night Live
Friday Night Live in Downtown Waukesha (waukeshadba.com) The Friday Night Live outdoor music event takes place every summer...
Waukesha Farmers' Market
Waukesha State Bank employee parking lot
Waukesha Farmers Market – Saturdays May 4 – October 26 (waukeshadba.com) For over 20 years the Waukesha Farmers'...