Details
When: September 19th - 19th, 2023 @ 6:30pm-7:30pm
Where: 321 Wisconsin Avenue
20230919 6:30pm
20230919 7:30pm
America/Chicago
Foraging in Wild Wisconsin- Waukesha Public Library
https://www.downtownwaukesha.com/events/foraging-in-wild-wisconsin-waukesha-public-library/
321 Wisconsin Avenue
Foraging in Wild Wisconsin | Waukesha Public Library (librarycalendar.com)
Join Ben Wiedenman, of Pink Teepee Farms in Ottawa, to learn the basics of Wisconsin's wild fungiculture. He'll touch upon sustainable foraging practices, forest ecology, and talk about identifying the deadly from the delicious so that you can start your master mycologist journey! Registration is not required.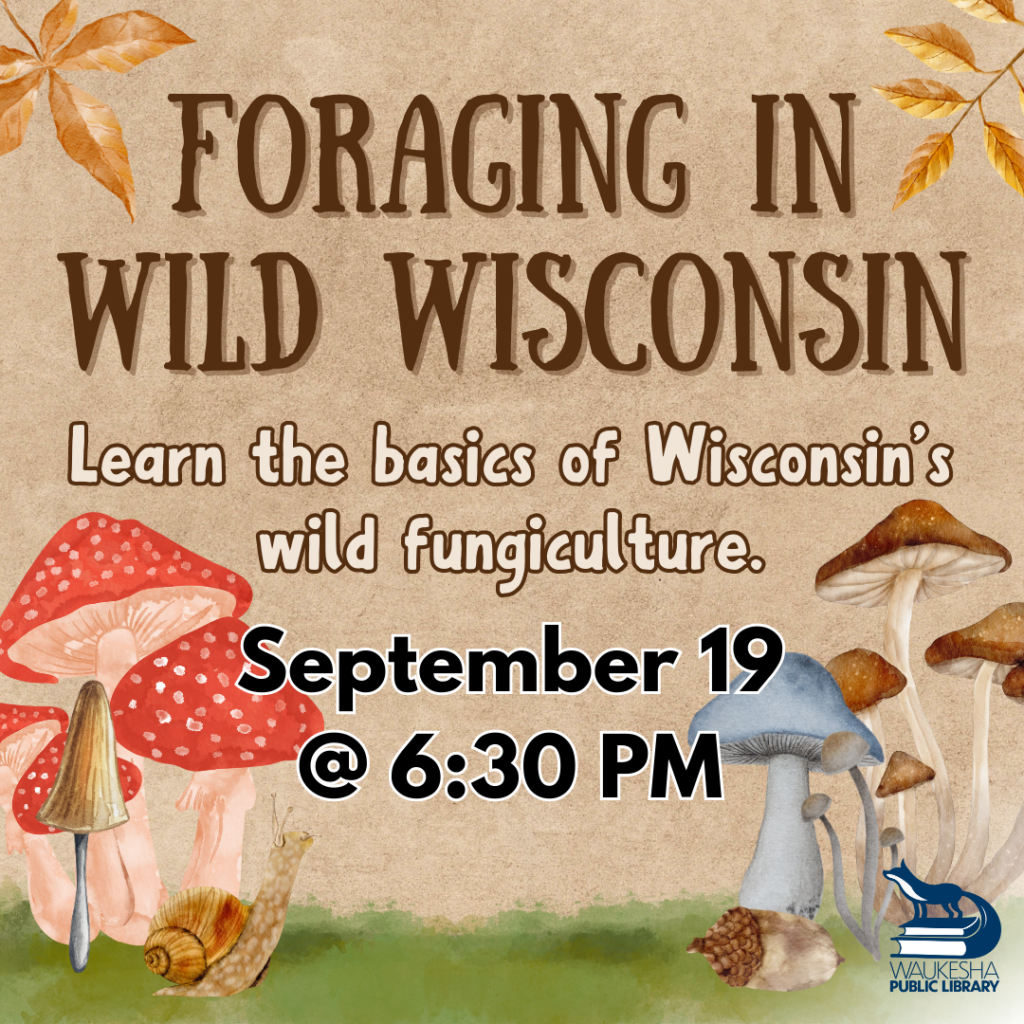 A few upcoming events...
12 Angry Men- Waukesha Civic Theatre
264 W Main Street
Adult: $30
Senior/Military: $27
Subscriber/Groups: $24
Under 18: $21
12 Angry Men – Waukesha Civic Theatre A 19-year-old man has just stood trial for the fatal stabbing...
Waukesha Farmers' Market
Waukesha State Bank employee parking lot
Waukesha Farmers Market – Saturdays May 4 – October 26 (waukeshadba.com) For over 20 years the Waukesha Farmers'...
Tailspin, Live Music- Nice Ash Cigar Bar
Calendar – Nice Ash Cigar Bar (theniceash.com) Kenosha Wisconsin's Premier adult contemporary music ensemble The Tailspin Band is...